NeighborCorps offers public events throughout the year, as well as links to events by organizations that work on related issues. Check here for upcoming events and like us on Facebook to stay up to date on how you can get involved!
Saturday, July 13, 2019: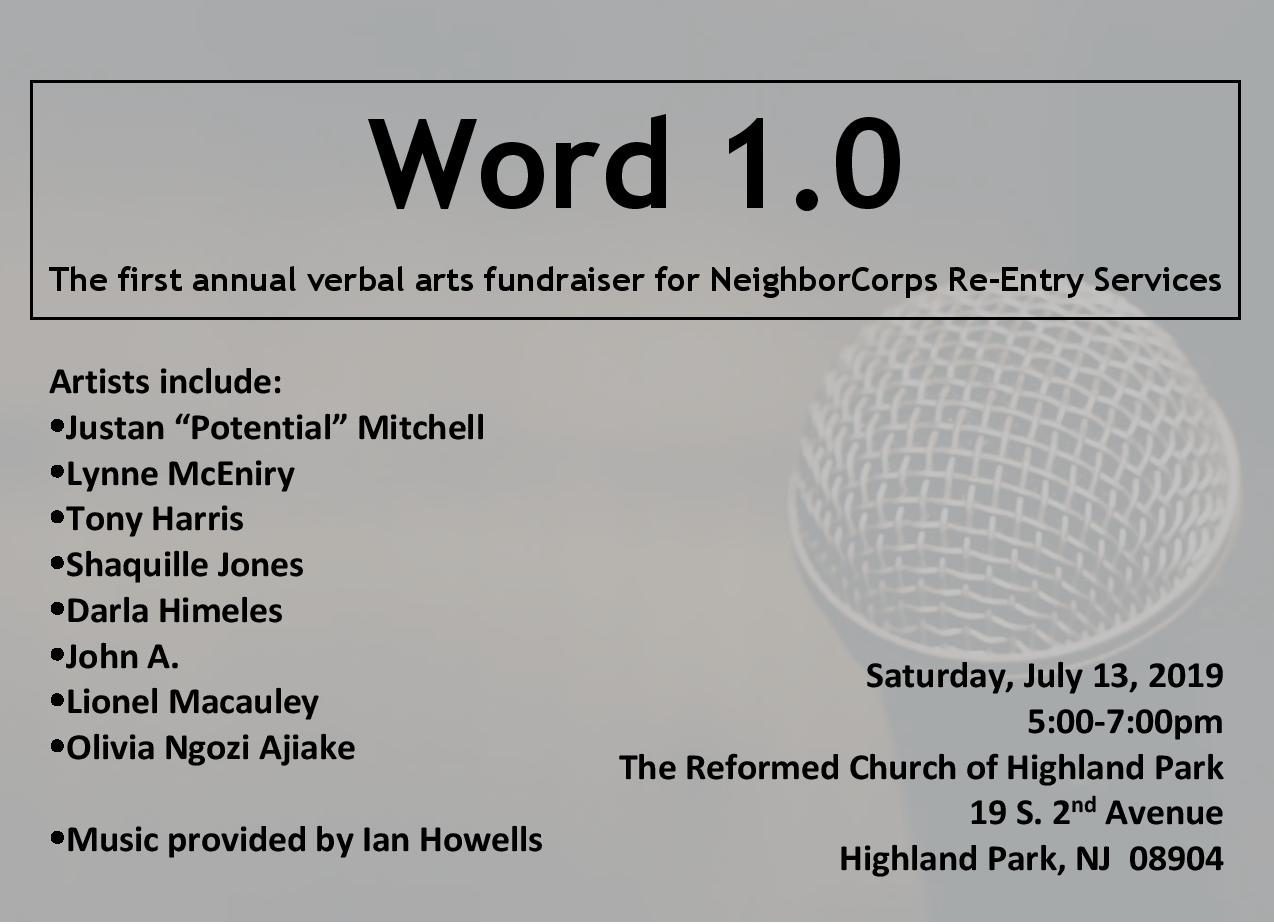 Join us on Saturday, July 13 from 5-7pm in the social hall of the Reformed Church of Highland Park (19 S. 2nd Ave, Highland Park, NJ) as verbal artists from around the region explore the emotions and experiences that intersect with incarceration and re-entry.
Every ticket sold for "Word 1.0" will help us in our efforts to support our returning citizens, assisting with:
The registration fee for a recently released participant's driver's license or state ID.
A week's worth of bus tickets so a returning citizen can get to her new job.
An Uber ride to get a participant to an addiction treatment center.
A pair of workboots so a participant can start his new construction job.
Or any of the other countless ways we help our participants start to get back on their feet.
All proceeds go to support NeighborCorps Re-Entry Services, a program of Churches Improving Communities. 
Parking is available in front of the church on South 2nd Avenue or in a lot behind the church off of Magnolia Street.